This generation is all about Netflix and chill. Mostly by ourselves, but occasionally with people. Sometimes we're in the mood for a light romantic comedy, sometimes we're in the mood for a classic black and white film. Yet after all these years of binge watching, we run out of things to watch. Although Netflix frequently removes and adds titles, it gets harder and harder to browse titles. To help you all out, I've compiled a list of my current Netflix picks. I tried to keep it diverse and full of variety so everyone has options. All of these titles are currently on Netflix as of July 19, 2015. Here are my Netflix picks - let me know what you think!
1. They Came Together
This is a without a doubt one of my top picks. I passed it up a few times, but then I thought, "Amy Poehler is in it, therefore, it must be somewhat tolerable." It seemed like a boring romantic comedy but what it actually is a parody of those boring romantic comedies. As if the writing and concept of this film isn't hilarious enough as it is, the casting is impeccable. All of your favorites from NBC comedies and SNL are here. It's worth the watch, and will for sure make you laugh.
2. Hot Girls Wanted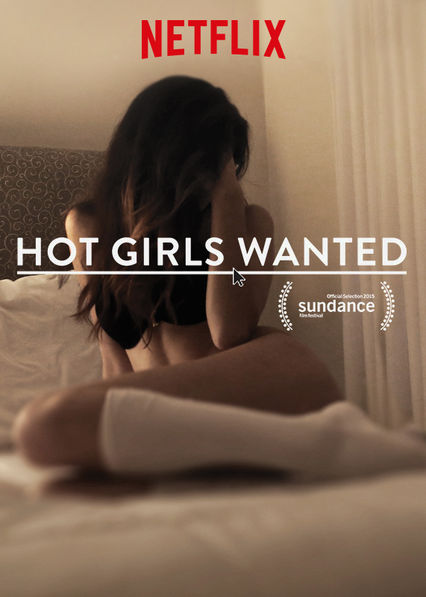 This is a documentary that really makes you think, and I know some of us need a break from our mindless Netflix rendezvous of OITNB or House of Cards marathons. There are so many documentaries but this is one that makes us realize something we often overlook: how women and young girls are exploited in the entertainment industry. Produced by Rashida Jones, it shows a realistic yet disturbing insight on things and still leaves some room for debate and interpretation.
3. Annie Hall
If you're in the mood to enlighten yourself to a classic Woody Allen film, this is a good one to start with. Annie Hall resembles 500 Days of Summer, except it came out 30 years before. Annie Hall is one of the first manic pixie dream girls, without a doubt. Regardless, the fashion and the quotes in Annie Hall are worth the watch. You've probably reblogged screencaps from this film before, that's how iconic it is.
4. Unbreakable Kimmy Schmidt
I've spoken about this Netflix series on my blog before, but I can't write a post about my Netflix picks without including it. This show is HILARIOUS. Seriously, it's good. Tituss Burgess is personally my favorite character, and he even just got nominated for an Emmy along with the show. If you haven't started watching it by now, you will once season 2 comes along.
5. Forks Over Knives
Yet another documentary, except instead of disturbing you, it will enlighten you. Several doctors and nutrition experts come together to teach us why people go vegan and the cold hard facts about being vegan. It's a really informative documentary if you have a hard time grasping the concept. It doesn't talk about harming animals and all of that, it simply focuses on health. So you might rethink your diet a bit after watching this...in a good way.
6. Frances Ha
Not all of us are into the indie film scene, but it's never a bad thing to try, right? Frances Ha is generally a pretty easy watch. You know, the whole young-adults-trying-to-make-it-in-NYC thing. Without the glamour, though. It's a modern film in black and white. The relationships aren't traditional and the message is different, so it's definitely an indie film. It may be new for you, but it's an awakening from the same old.
7. The Hours
Meryl Streep, Nicole Kidman, and Julianne Moore all as female leads? Yes please. Exploring gender roles of women, depression, love, motherhood, expectations + reality, writing, and much more. The Hours made me feel, made me cry, and really made me open my eyes.
8. Our Idiot Brother
This is a great film to watch if you're looking for a general crowd pleaser with a large group of people. It's comedic but not too deep, and you REALLY want to root for the protagonist. If you're scanning through Netflix with nothing to watch, just watch Our Idiot Brother.
9. Orange is the New Black
I feel like it's quite redundant to even include this on the list because everyone is probably watching this by now. But if you aren't, GO. Give it a chance. It's so easy to be sucked into OITNB. Every episode is filled with so much suspense and depth, and each character has a unique backstory that actually makes sense. Now...when is season four coming out?
10. Amazing Classic Disney Channel Movies:
Cadet Kelly
Camp Rock 1 & 2
Jump In
Cheetah Girls
High School Musical 1 & 2
Yes. You heard me. They may not show up on your feed, but if you search for them, they are there. If you're from my generation, these films may spark some bittersweet, nostalgic feelings in you. We're all in this togetherrrrrr....